Benefits of
Spray Foam Insulation
Insulation is essential for any building project; its primary purpose is to control the heat flow in and out of a building or property. Thus keeping the building cool in the hot and dry summers and ensuring the warmth remains in the cold and chilling winters. Insulation not only controls the heat it helps to create a comfortable and cozy environment that is more energy efficient and economical.
Insulation is not only used for the thermal aspects but also the fire retardant, impact insulation and sound proofing. The choice of insulation will depend on the ability of the product to serve multiple functions. The benefits of installing insulation are massive and although initially the insulation cost may be large, over time the energy saved will mean the insulation will pay for itself in an estimated five to six years. Main benefits of insulation:


The cost of cooling and heating is reduced by more than 40%
The general comfort of the building is improved
It can improve the acoustic insulation, impact insulation and fire insulation
Condensation is virtually eliminated from the ceilings and walls
Increase in energy efficiency and savings on utility bills
Great investment for your money
Help to protect the environment
Reduced heating and cooling costs Statistics show that more than 50% of the heat in our homes and commercial buildings are lost through the ceilings and walls. Loft and cavity wall insulation are some of the most energy efficient insulation you can install and are the most effective ways you can reduce this percentage. Heat will be retained in the property, it will heat up quicker and cool down slower. An overall great investment for your money By installing insulation in your property it is possible to save around an average of $425.00 a year on utility bills. If we break this down then you are looking at saving about $240 from the loft insulation and $185.00 from wall cavity insulation. The cost of this insulation and the installation varies depending on what product and style of insulation you choose for your home or property. Contact us to discuss the type of spray foam that will be appropriate for your building and also for a free estimate. Helping to protect the environment The installation of insulation can help to protect the environment and reduce our carbon footprints. Carbon emissions are said to be destroying our planets ozone layer. These emissions are generated from fossil fuels, these fossil fuels are being burnt through heat, power and light in our homes. Installing insulation will help to reduce these carbon emissions and subsequently our carbon footprints, helping to make the earth a more sustainable environment. There are mainly four types of insulation available to use and each one has its own benefits, the best of which is spray foam insulation;
Loose-fill insulation
Blanket and Batt insulation
Rigid board insulation
Spray foam insulation
Loose-fill Insulation Loose-fill insulation is a type of insulation that comes in the form of pellets or loose fibers; it is blown into the cavities of buildings using special equipment. Generally it costs more than Blanket and Batt insulation but its application method means it usually fills crevices easier and more successfully. This method of insulation reduces air gaps and leakage which overall provides a more secure environment and better sound insulation. Blanket and Batt insulation Blanket and Batt insulation generally comes in two forms fiber glass or rock wool. It comes in rolls of sheets that are placed or stapled into the cavities of the walls and ceilings. It is the least expensive form of insulation to buy but it is also the least effective. This method of insulation can be installed DIY which also eliminates the installation costs. Rigid board insulation Rigid board insulation can be purchased in a variety of thicknesses and materials ranging from polystyrene, fiber glass and polyurethane. One of the main benefits of rigid board insulation is it can withstand high temperatures making it a great fire retardant product.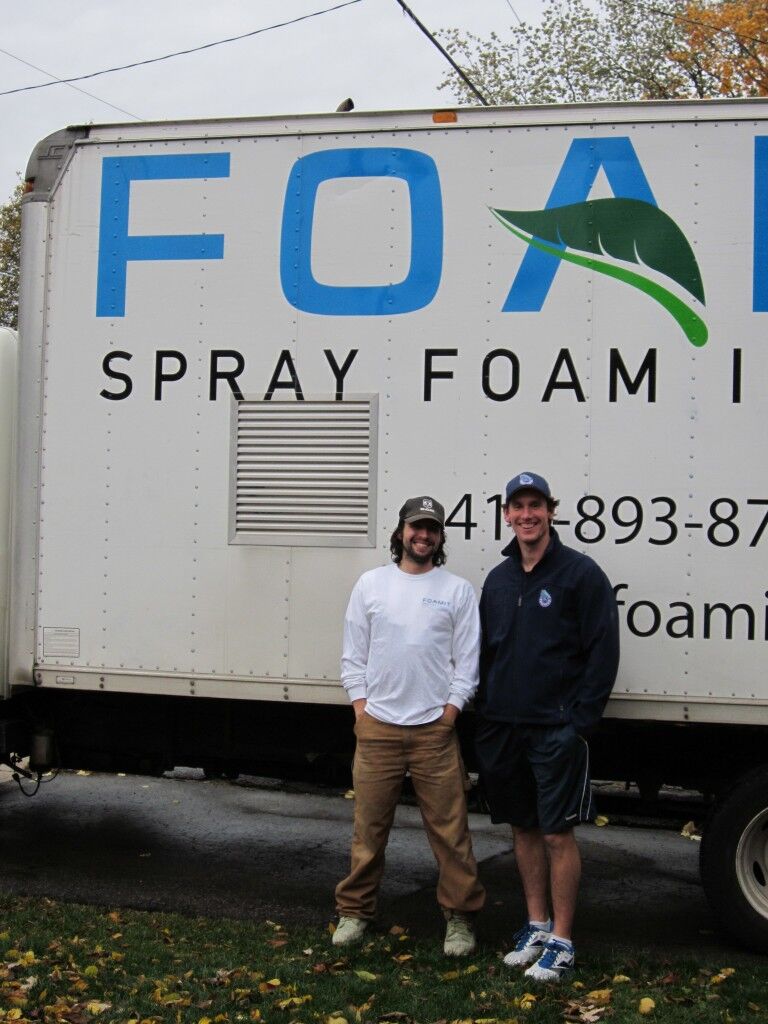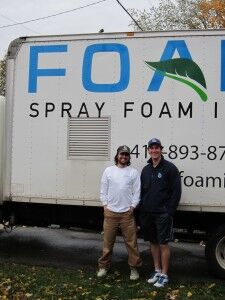 Spray foam insulation combines all the benefits of the other insulation types, it can be used as a primary source of insulation but it is also a great product for adding to existing areas for extra protection. Its ability to stop air and moisture infiltration makes it a great energy efficient insulation option. On the surface Spray foam insulation looks like the most expensive insulation options as its initial costs are greater and the installation must be carried out by a professional but its energy saving properties are far better than other choices. In the long run, it will pay for itself over and over again. Although the purchasing and installation of insulation can be costly initially, the long term savings are exponential. After the first few years where the insulation will pay for itself you will begin to make huge savings of your energy and utility bills making the initial expenditure worthwhile. Look into installing spray insulation in areas of the house such as the basement and attic in order to maximize your savings.